Welcome to Avigna Smart Dashboards. Imagine having your IoT devices at your fingertips, offering real-time insights and control. That's what our Smart Dashboards bring to the table – a smarter, more connected world for you.
Effortless Data Visualization
01
Effortless Dashboard Creation
Our Smart Dashboards allow you to craft tailored dashboards swiftly using the drag-and-drop interface, pre-made widgets, and simplified customization, saving you time and resources compared to conventional methods.
02
Rich Data Insights
At Avigna, we recognize that data is the currency of the new age. Our dynamic charts and graphs simplify trend identification, enabling data-backed decision-making. Unleash the potential of your data by translating complexity into interactive visuals using Avigna Smart Dashboards.
03
User-Focused Design
Forget the hassles of tech coding. With Avigna Smart Dashboards, no tech wizardry needed. Our user-friendly interface ensures that individuals across your organization can harness data's potential, regardless of their technical background.
04
Tailored to Perfection
Our Smart Dashboards allow you to personalize dashboards to your exact requirements. You can adapt layouts, color schemes, and widget placements to align with your brand requirements.
Our Smart Dashboards Offerings
Visualize IoT Data Intuitively with Avigna Smart Dashboards.
Our Smart Dashboards offer everything you need to navigate IoT with confidence.  From beginner-friendly features to the ability to provide advanced Data insights, our Smart Dashboards provide it all.
Instant Widget Selection
Explore a widget library with plug-and-play options for everyday data visualizations, from charts, tables, KPIs and more.
Easy-to-use Interface
Build your own dashboard layout with our intuitive drag-and drop interface that enables you to add, arrange and resize widgets as per your preferences.
Real-time Data Insights
Stay informed about crucial metrics and performance indicators. Connect your dashboards to live data sources for real-time updates.
Interactive Charts
Create interactive charts enabling data exploration. Dive deeper, apply filters and uncover insights across varying levels of detail.
Custom Performance Metrics
Define custom metrics and key performance indicators (KPIs) to monitor the precise data points that match perfectly with your business goals.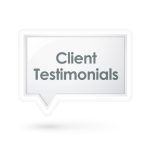 With thousands of assets in our portfolio, managing the data flow and ensuring seamless connectivity across the board was daunting. However, the Avigna team stepped in with their passion for tackling the technology challenges. Their industry-leading expertise in IoT and the ability to strategize with the big picture in the mind is their uniqueness. Their team meticulously handled the integration of voluminous data streams and empowered us to gain real-time insights into the health, performance, and utilization of our equipment.
For us, Avigna is more than a vendor. They proved to be a strategic partner as invested in our success as we are.
MD of Large Industrial Equipment OEM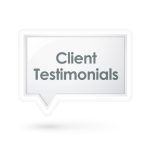 We wanted to transform our building management system with voice-operated capabilities. For us, the project was as challenging as it was exciting, as we understand how complex the task of seamlessly integrating specific voice commands into our on-premise solution was. 
Thankfully, Avigna performed a transformational job with their unparalleled expertise and dedication. We owe our project success to the Jayesh and Nambi team. Their innovation and ability to see the big picture is setting us apart as pioneers in integrating cutting-edge technology into our solutions.
Technical Director, Communications Company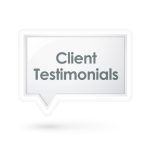 Throughout our Hotel Room Automation Project, Jayesh and his team at Avigna exhibited unwavering commitment.
Their ability to tackle unforeseen challenges during project implementation, transparent communication, and deliver on timelines is outstanding. 
Thank you, Avigna, for your exceptional work and for being an integral part of our journey toward technological excellence.
Partnerships Director, Reputed Global Chain of Hotels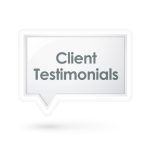 Embarking on a project of a huge scale—with over hundreds of sites across the country —requires not just expertise, but a true partnership to turn our vision into reality. Avigna has been that partner for us. 
The centralized data transfer mechanism implemented by Nambi and his team has been instrumental in facilitating seamless data flow across our sites, ensuring accurate reporting and analytics. The success of this project is a testament to their excellence and passion towards technology.
CEO, Reputed Industrial Services Provider
Simplify IoT Management with Avigna Smart Dashboards.