AvignaAI's Edge Computing Software Modules
Accelerate Your IoT Projects.
At Avigna, our commitment to simplifying IoT Implementation to enterprises of all kinds takes the shape of our signature product "Edge Computing Software Modules". This comprehensive suite of modules empowers businesses and developers to streamline their IoT development goals with the fullest potential of IoT.
The building blocks for next-gen IoT applications
01
Fast prototyping
In today's competitive business landscape, we realize the power of speed with you launch your product in making all the difference. Our edge computing software modules catalyze your IoT solution prototyping. From concept to reality, our edge computing software modules accelerate every stage of your development process, bridging the gap between abstract ideas to tangible achievements.
02
Quick proof of concepts
Substantiating the viability of your IoT product is paramount before the full-scale implementation. Our edge computing software modules provide a visual representation of your ideas and empower you to make well-informed decisions based on real-world insights.
03
Customizability
The uniqueness of our edge computing software modules lies in being customizable as much as they are plug-and-play in nature. AvignaAI's edge computing software modules are flexible and customizable, catering to the diverse size and nature of IoT projects.
04
Seamless integration
AvignaAI's edge computing software modules integrate with your IoT architecture like no other. Forget the hassles of integration complexities and enjoy a smooth transition with our modules.
05
Scalability
Our edge computing software modules allow your IoT project to scale effortlessly as your network demands grow. Your IoT application retains its best performance as the size of the connected network continues to grow.
06
Reliability and Security
At AvignaAI we are committed to designing robust, reliable, and secure solutions. Your edge computing process is in safe hands with our impenetrable computing modules designed to assure peace of mind in the evolving threat landscape.
Our edge computing software modules
Connectivity at its best, any time every time.
At AvignAI, we take pride in our award-winning legacy in the IoT realm. Presenting our revolutionary product – "Edge Computing Software Modules" – a one-of-its-kind, all-comprehensive suite of modules that transform the way you give life to your IoT implementation dreams.
The perfect building blocks
Compatible with MQTT, CoAP, OPC-UA, or any other industry-standard protocol, our software modules eliminate the hassles of connectivity complexities.
Effortless data exchanges
Experience the ultimate interoperability and effortless data exchange with Avigna's Edge Computing Software Modules equipped with multiple connectors for different communication protocols.
Futuristic product
The power-packed solution that simplifies connectivity and accelerates prototyping, Avigna's Edge Computing Software Modules empower you to design futuristic IoT solutions.
A Comprehensive Suite of Modules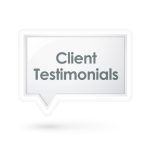 With thousands of assets in our portfolio, managing the data flow and ensuring seamless connectivity across the board was daunting. However, the Avigna team stepped in with their passion for tackling the technology challenges. Their industry-leading expertise in IoT and the ability to strategize with the big picture in the mind is their uniqueness. Their team meticulously handled the integration of voluminous data streams and empowered us to gain real-time insights into the health, performance, and utilization of our equipment.
For us, Avigna is more than a vendor. They proved to be a strategic partner as invested in our success as we are.
MD of Large Industrial Equipment OEM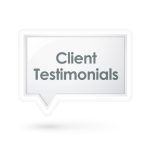 We wanted to transform our building management system with voice-operated capabilities. For us, the project was as challenging as it was exciting, as we understand how complex the task of seamlessly integrating specific voice commands into our on-premise solution was. 
Thankfully, Avigna performed a transformational job with their unparalleled expertise and dedication. We owe our project success to the Jayesh and Nambi team. Their innovation and ability to see the big picture is setting us apart as pioneers in integrating cutting-edge technology into our solutions.
Technical Director, Communications Company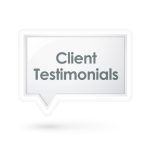 Throughout our Hotel Room Automation Project, Jayesh and his team at Avigna exhibited unwavering commitment.
Their ability to tackle unforeseen challenges during project implementation, transparent communication, and deliver on timelines is outstanding. 
Thank you, Avigna, for your exceptional work and for being an integral part of our journey toward technological excellence.
Partnerships Director, Reputed Global Chain of Hotels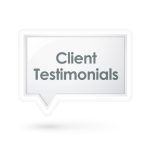 Embarking on a project of a huge scale—with over hundreds of sites across the country —requires not just expertise, but a true partnership to turn our vision into reality. Avigna has been that partner for us. 
The centralized data transfer mechanism implemented by Nambi and his team has been instrumental in facilitating seamless data flow across our sites, ensuring accurate reporting and analytics. The success of this project is a testament to their excellence and passion towards technology.
CEO, Reputed Industrial Services Provider
Step into the future with Avigna Edge Computing Software Modules.