Research and Development (R&D) Team
Unlock the Full Potential of IoT
At Avigna, we are resolute in our pursuit of innovative solutions that drive your project toward success. Our seasoned team of IoT research experts is armed with extensive domain knowledge in the IoT realm and is poised to convert challenges into opportunities, shaping your IoT aspirations into reality.
Navigate IoT Challenges with Expert Guidance
01
Identifying Technological Challenges
Our Research and Development team collaboration extends to every facet of your project goals and identifies potential technological roadblocks. We perform a comprehensive evaluation of your requirements to ensure successful outcomes.
02
Innovative Solution Design
Our Research and Development team brings their technical expertise to the fore in crafting inventive solutions to overcome your unique challenges. Our experts are adept in chalking resilient frameworks that ensure seamless integration, optimal performance, and enhanced efficiency.
03
Rapid Prototyping and Testing
Our R&D team implements rapid prototyping to swiftly create prototypes and perform rigorous testing to validate the functionality to build a robust prototype for sustained success.
04
Continuous Improvement
At Avigna, we believe that innovation is a journey, not a destination. Our R&D experts continuously iterate and refine the IoT solutions based on your feedback and ensure alignment with your business goals.
Why choose the AvignaAI R&D team?
Welcome to the intersection of domain expertise and passion for innovation
At Avigna, our prime focus lies on innovation. We blend our expertise in the IoT realm with a passion for innovation to ensure your success in this dynamic world of IoT.
In-depth Technical Expertise
Leverage our proven expertise across hardware design, firmware development, cloud computing, and data analytics to navigate your most complex technological challenges.
Problem-solving Prowess
Our R&D experts bring to the fore their creativity and analytical acumen to solve your problems and convert them into gateways of innovative solutions.
Agile Adaptability
We are ardent believers of agility and embracing change to deliver cutting-edge, competitive solutions to our customers.
Proof of Concept Development
Write subtitle here
The Proof of Concepts (POCs) we develop are innovative outcomes of our expert R&D team who are committed to unraveling the fullest potential of your IoT projects.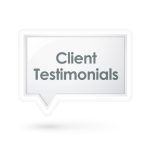 With thousands of assets in our portfolio, managing the data flow and ensuring seamless connectivity across the board was daunting. However, the Avigna team stepped in with their passion for tackling the technology challenges. Their industry-leading expertise in IoT and the ability to strategize with the big picture in the mind is their uniqueness. Their team meticulously handled the integration of voluminous data streams and empowered us to gain real-time insights into the health, performance, and utilization of our equipment.
For us, Avigna is more than a vendor. They proved to be a strategic partner as invested in our success as we are.
MD of Large Industrial Equipment OEM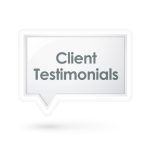 We wanted to transform our building management system with voice-operated capabilities. For us, the project was as challenging as it was exciting, as we understand how complex the task of seamlessly integrating specific voice commands into our on-premise solution was. 
Thankfully, Avigna performed a transformational job with their unparalleled expertise and dedication. We owe our project success to the Jayesh and Nambi team. Their innovation and ability to see the big picture is setting us apart as pioneers in integrating cutting-edge technology into our solutions.
Technical Director, Communications Company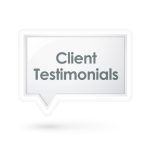 Throughout our Hotel Room Automation Project, Jayesh and his team at Avigna exhibited unwavering commitment.
Their ability to tackle unforeseen challenges during project implementation, transparent communication, and deliver on timelines is outstanding. 
Thank you, Avigna, for your exceptional work and for being an integral part of our journey toward technological excellence.
Partnerships Director, Reputed Global Chain of Hotels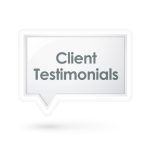 Embarking on a project of a huge scale—with over hundreds of sites across the country —requires not just expertise, but a true partnership to turn our vision into reality. Avigna has been that partner for us. 
The centralized data transfer mechanism implemented by Nambi and his team has been instrumental in facilitating seamless data flow across our sites, ensuring accurate reporting and analytics. The success of this project is a testament to their excellence and passion towards technology.
CEO, Reputed Industrial Services Provider
Accelerate Your IoT Success with Avigna R&D Team.