Our Award Winning IoT Product
At Avigna, our commitment to creating a connected world reflects in our signature IoT platform Avigna Cube. The winner of the most acclaimed "IoT Breakthrough Awards App Development Platform of the Year" in 2021, our pioneering product stands a proof for our passion for innovation and inventive strides and received extensive admiration and recognition.
The platform for a paradigm shift
01
Scalability
Our IoT platform is an all-comprehensive solution for businesses of any size and complexity. Packed with the cutting-edge IoT techniques, Avigna Cube scales effortlessly catering to the evolving needs of businesses and their IoT networks.
02
Seamless Connectivity
Avigna Cube accommodates diverse communication protocols and plays a pivotal role in solving the integration challenges within the IoT ecosystem. Our IoT platform is the ideal solution that offers a frictionless data flow among devices, sensors and applications.
03
Data Analytics
Our platform comes equipped with cutting-edge data analytics utilities that help enterprises extract invaluable insights. Avigna Cube is a reliable solution for businesses that are keen to fine-tune operations, enhance overall efficiency and leverage the potential of IoT and connected technologies.
04
Security
Our unwavering commitment to security forms the basis for our IoT platform. Embedded with formidable encryption and authentication protocols, Avigna Cube offers and impervious layer of protection and ultimate defence against conceivable risks.
05
Versatility
When we say our platform is a one-size-fits-it-all, we mean it. Designed to cater to the varying needs of individual markets, Avigna Cube empowers enterprises to create bespoke IoT solutions finely tuned to their targeted requirements.
06
User-friendly
Avigna Cube simplifies end-to-end IoT application development. Our platform empowers enterprise owners to build their choicest IoT applications faster, irrespective of their technical prowess.
Our Acclaimed IOT Product
Avigna Cube is a power-packed, trailblazing IoT platform
We take pride in our Avigna Cube, the winner of the prestigious IoT Breakthrough Award, the independent global market intelligence recognition in the Internet of Things industry. This award drives our passion and reminds us of our vision to play a game-changing role in the IoT domain.
Innovative Solution
Avigna Cube is an innovation of its kind designed to solve the IoT application development challenges of enterprises. The platform has already garnered immense acclaim from our clients worldwide.
Revolutionizing IoT Application Development
Avigna Cube empowers enterprises to build, deploy, and manage IoT applications in reduced time with enhanced efficiency and cost savings.
Easy to navigate
Its intuitive platform with user-friendly interface makes Avigna Cube a reliable tool for aspiring IoT application development enthusiasts.
Security and Privacy Considerations
Fulfill compliance requirements, meet industry regulations, and secure your data with our expert security and privacy protection advisory services.
Vendor Selection and Partnership
Our advisors assess and match potential vendors to rightly cater to your IoT vision and help establish a thriving collaboration.
Powerful all-comprehensive IoT platform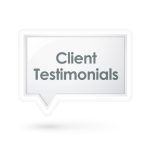 With thousands of assets in our portfolio, managing the data flow and ensuring seamless connectivity across the board was daunting. However, the Avigna team stepped in with their passion for tackling the technology challenges. Their industry-leading expertise in IoT and the ability to strategize with the big picture in the mind is their uniqueness. Their team meticulously handled the integration of voluminous data streams and empowered us to gain real-time insights into the health, performance, and utilization of our equipment.
For us, Avigna is more than a vendor. They proved to be a strategic partner as invested in our success as we are.
MD of Large Industrial Equipment OEM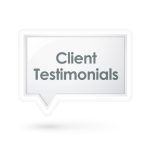 We wanted to transform our building management system with voice-operated capabilities. For us, the project was as challenging as it was exciting, as we understand how complex the task of seamlessly integrating specific voice commands into our on-premise solution was. 
Thankfully, Avigna performed a transformational job with their unparalleled expertise and dedication. We owe our project success to the Jayesh and Nambi team. Their innovation and ability to see the big picture is setting us apart as pioneers in integrating cutting-edge technology into our solutions.
Technical Director, Communications Company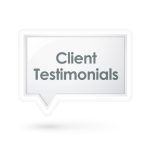 Throughout our Hotel Room Automation Project, Jayesh and his team at Avigna exhibited unwavering commitment.
Their ability to tackle unforeseen challenges during project implementation, transparent communication, and deliver on timelines is outstanding. 
Thank you, Avigna, for your exceptional work and for being an integral part of our journey toward technological excellence.
Partnerships Director, Reputed Global Chain of Hotels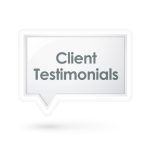 Embarking on a project of a huge scale—with over hundreds of sites across the country —requires not just expertise, but a true partnership to turn our vision into reality. Avigna has been that partner for us. 
The centralized data transfer mechanism implemented by Nambi and his team has been instrumental in facilitating seamless data flow across our sites, ensuring accurate reporting and analytics. The success of this project is a testament to their excellence and passion towards technology.
CEO, Reputed Industrial Services Provider
Experience the future now with Avigna Cube.